Welcome to Bentley Turf Farms Inc.
Bentley Turf Farms is a progressive full service Turf Establishment and Erosion Control company. We have extensive experience in Sodding, Sprigging, Seeding and Mulching to provide you with a full range of establishment options. Our service range is from product picked up at the Barn to project analysis through completion and Turf Establishment. Allow our experience to serve you.
Our Goals at Bentley Turf Farms:
To listen intently to our clients' needs
Offer ideas and develop alternative
Professionally complete the project within your budget guidelines
Bentley Turf Farms has more than 100 years combined experience and knowledge that can be totally committed to managing your projects; we are dedicated to creating an environment that will achieve desired results and exemplify the difference that quality makes.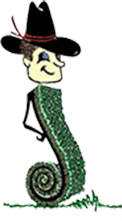 Get t Done Right
The First Time.
New Home Construction,
Turn-key Renovations,
Golf Courses,
Commercial,
State and Federal
Recreational Athletic Facilities